Modern Guitar Method
Get your FREE download now! (from this website only)
Play all the songs you love on the guitar! It takes effort to be great at anything, and I'm positive that you can do it with patience, consistency, and the right guitar book. I wish you the very best! – Mark Nokes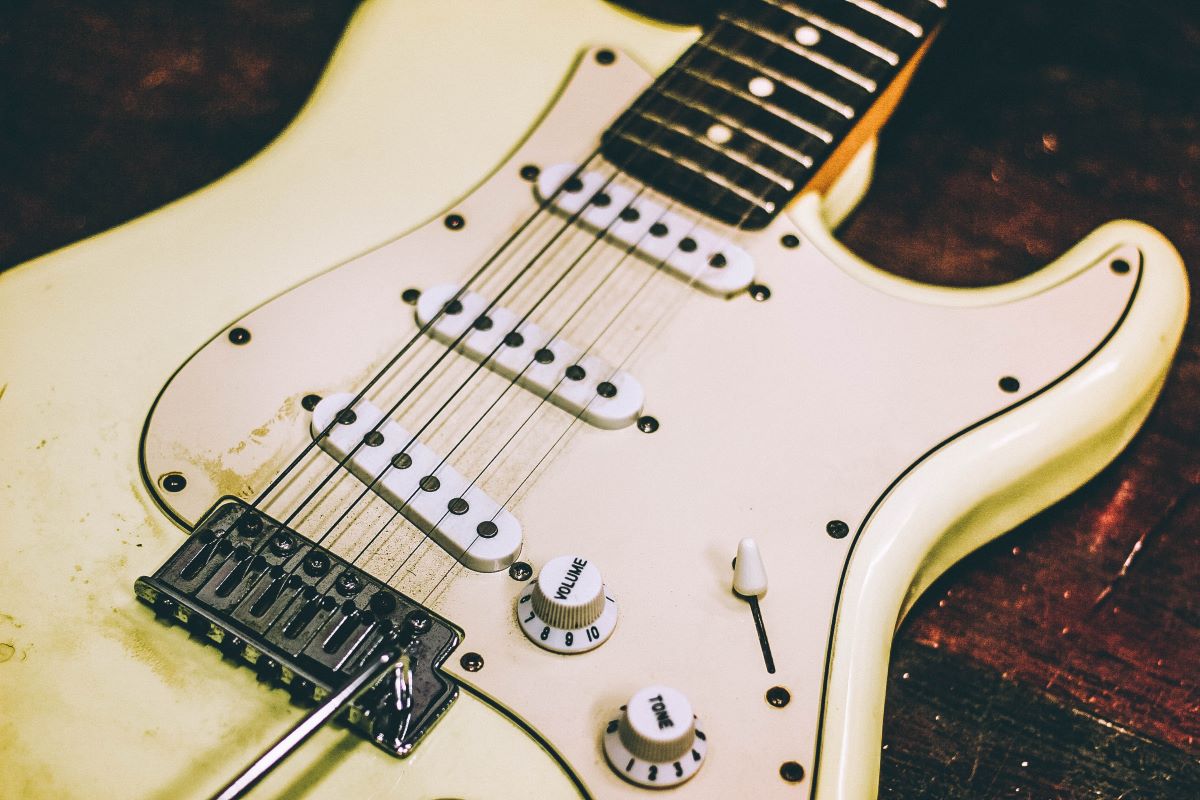 ---
Guitar books are not all created equal. Modern Guitar Method is a guitar book written out of a need to share some of the most important fundamental concepts that a guitarist needs to learn to be a great player. Learn some of the most important concepts to help you on your way to excellence in guitar playing. Each chapter in Modern Guitar Method contains hard hitting, concise information designed to help you understand the guitar as a tool for musical expression. There are no gimmicks or tricks, just clearly illustrated lessons, from understanding the fingerboard to reading lead sheets.
There are other guitar books out there that claim to have the answers you need. The Berklee Guitar Method by William Leavitt, the Hal Leonard Guitar Method, or the many other guitar method books available on sites like Musician's Friend. I have read them all, and they are the same formula over and over. Basic melodies and very simple chords that you will find in every other guitar method book out there. My book is different. It teaches you the concepts that will lead you to better understanding.
---
Understanding the fingerboard could perhaps be the most challenging step toward becoming a solid player. It is what makes the difference between the person who can only play five open stringed chords and the person who can play all over the neck. It really doesn't take much to get it memorized, but it takes some time to really understand how it is put together.
Each chapter contains hard hitting, concise information that will help you achieve the results you've always wanted. People have often claimed that they are a "rhythm guitarist" or a "lead guitarist" as a result of the role they play in their band, or their own perceived capabilities. Modern Guitar Method challenges that by explaining the concepts in guitar playing that make a difference. Your only limit is your mindset. Pair the book with guitar lessons from a great teacher for the best results.
Most methods contain exercises or small sections of songs that are supposed to be practiced with each new concept. The problem with this approach is that it is unlikely that a student will play that music again and it doesn't make sense to practice something that you will never play.
Don't bother with guitar books that have you playing childish melodies over and over. The beginner methods do that, with good reason, but once you've grasped the basics it's time to concentrate your efforts on more meaningful learning. Modern Guitar Method will not sugar coat anything. The strategy is simple, practice makes better (nobody's perfect), so practice properly.
---
Check out Mark's jazz funk album!
---
Free Guitar Music and Tabs!
---
About Mark Nokes: Mark has taught hundreds of students guitar lessons throughout the years using his guitar method book. Mark is a professional guitarist with many years of music industry experience. He performed for many artists in the studio, on stage, and for film soundtracks. Give his guitar book a try. You will not regret it!